7 Points To Note While Opting For A Mezzanine Exhibition Stall
Your next big exhibition is up & you are all set to make an impact on the show floor, but what if you are not ready for it? Opting for a mezzanine exhibition stall and doing justice to space and its function is crucial. There are 100 ways things can go wrong if you don't pay close attention to the design and build of your stall. From choosing the right exhibition stall designer to having the purpose of exhibiting in place, you need to get involved a little more in the planning process. We are here with a few tips to maximize your exhibition experience!
1. Choosing the Right Exhibition Stall Designer
As much as it is significant to participate in an exhibition, it is equally important to associate with the right exhibition stall designer. Your designer can make or break your entire exhibition experience..
While choosing an exhibition stall design agency, ensure if they have worked with mezzanine structures before or not. Consider the reviews and the quality of service that the agency provides. This factor would save you from a lot of risks and mishaps that could happen with a mezzanine structure.
2. Façade
Whether to make it look grand or go with the function of the space, you can choose to divide the mezzanine structure into two halves or not. An undivided mezzanine structure would give your exhibition stall a magnificent look. Whereas, with a division, you can have two different levels dedicated to various activities accordingly. You can discuss and finalize the exterior look of your exhibition stall with your designer.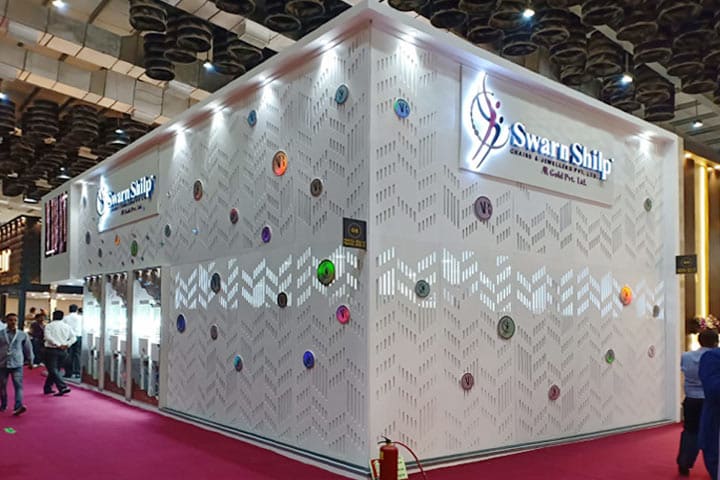 3. Branding
As per your preference, you choose to have two levels of branding. One could be at the eye-level for better visibility from the aisle. The other one can be at a height for the visitors to spot your exhibition stall from a distance. Branding is an essential element of your exhibition stall design hence the logo positioning needs to be thought-through.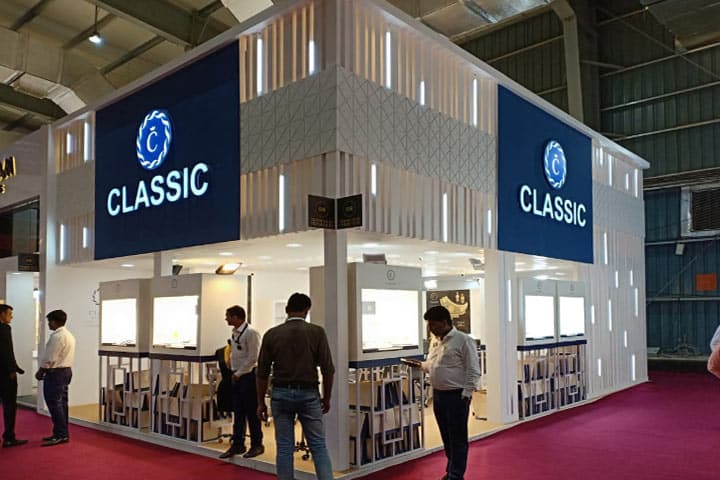 4. Lighting
Another essential element of your exhibition stall is the lighting both inside and outside. While the inside lighting is always well planned, you might need to pay more attention to the outside lighting. Insufficient lighting can break the whole look of your exhibition stall, thus making it dull and unattractive. Full-length backlit posters can help to give your exhibition stall a magnificent look and to illuminate the exteriors as well.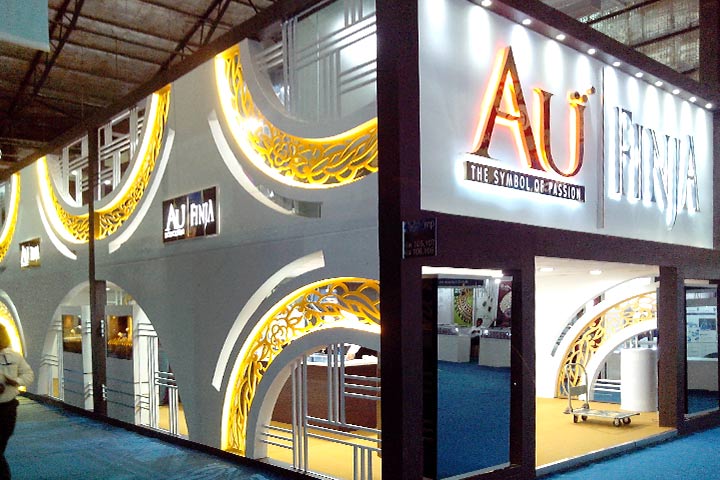 5. Staircase Specifications
As per the space available inside the stall, you can either opt for a single staircase or an L-shaped one. The standard width of the stairs needs to be 3 feet wide. The visitors might also need support to climb the stairs, thus don't miss out on the railing for the same.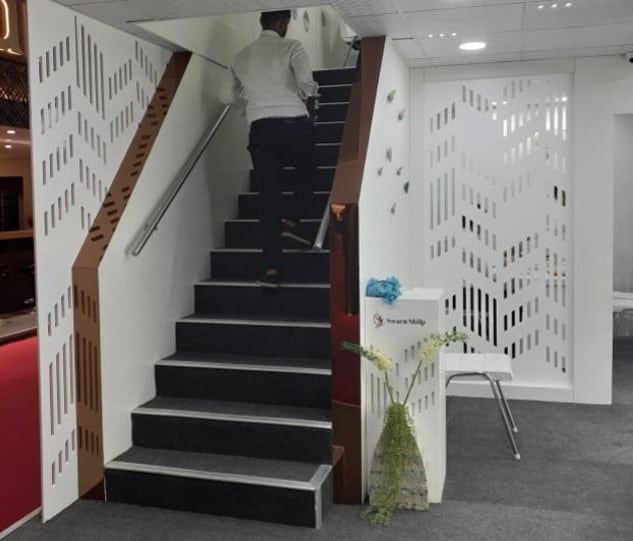 6. Space Allocation
The space inside your exhibition stall needs to be allocated to different activities that would be happening during the show. Thus, listing the functions would help you get a clear idea about space allocation. If your brand is product-centric, you may display the products on the ground floor and have client-meetings on the top floor. This would help you declutter your display space and direct your potential customers upstairs to have further discussions. The best way to go about this is to plan a layout with your exhibition stall designer to help design and optimize your space.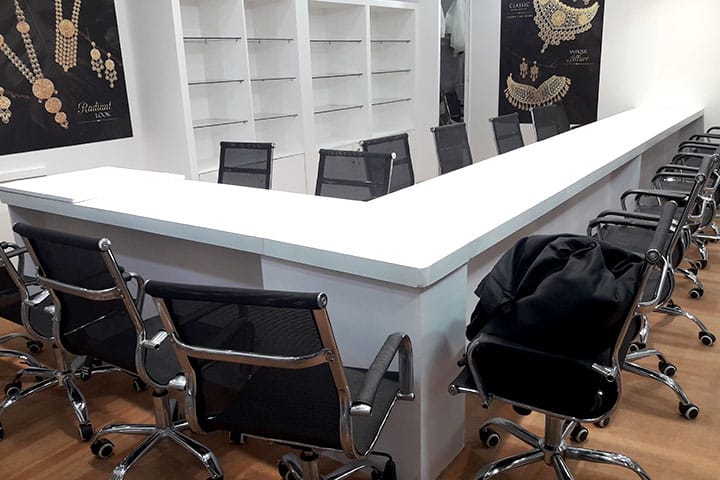 7. Mezzanine Structure
Depending on the type of industry you belong to, you can opt to have a full or a partial mezzanine to serve your purpose. In a partial mezzanine stall, you can create a balcony from where your visitors can get a clear overview of your products. You can also have discussion tables set up along-side. A full mezzanine can surely add to the look of your exhibition stall thus leaving an imprint on the show floor.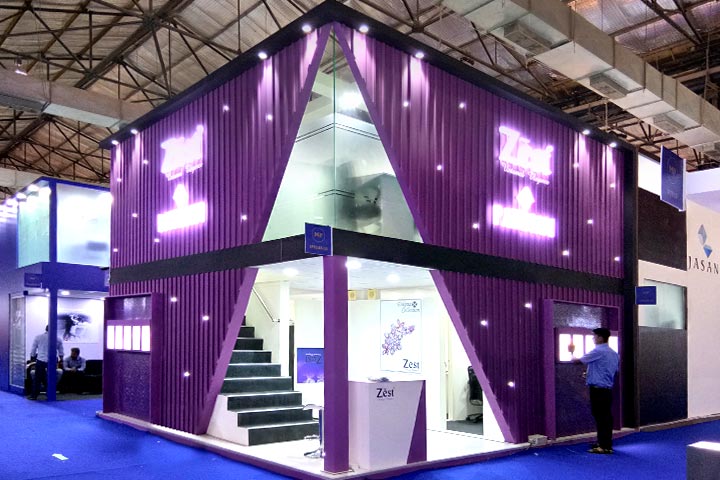 Do check out our mezzanine exhibition stall here. In case you are planning to go for a mezzanine structure for your next show, get in touch with us now!