Stone Trade Shows You Shouldn't Miss Out On!
Participating in exhibitions is necessary, but participating in the right one is crucial. You cannot afford to miss out on the top stone trade shows. Your presence is important where your majority of competitors are. Exhibitions are not something you spend upon, it is an investment that gives you an opportunity to interact and build relationships with your prospects. 
Not only making an exceptional exhibition stand design would increase the footfall in your exhibition stand but also participating in the right one would give you a greater ROI.
Here are the top 6 stone trade shows which have a great footfall:
1. Coverings 2021
Venue: Orange County Convention Centre, Orlando, Florida USA
Dates: 7th-9th July 2021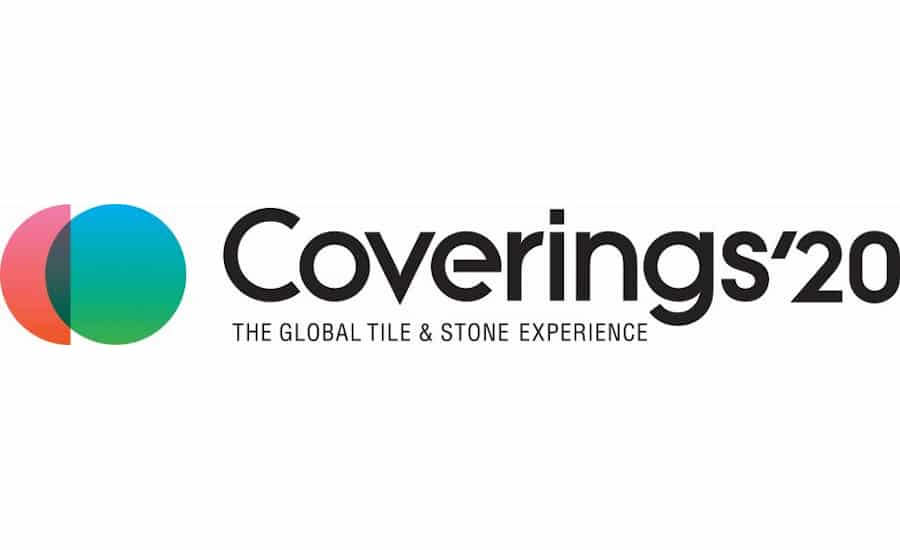 Image courtesy: https://www.coverings.com/
Coverings are here to give you the Global Tile & Stone Experience. For more than thirty years, Coverings has been the leading event in the ceramic tile & natural stone industry in North America. More than 250 exhibitors and 26k+ visitors from every facet of the tile and stone industry find that Coverings is the one event that compliments their growth year after year. 
Under one, you can check out thousands of dazzling products, connect with the exhibitors from around the world, and discover amazing techniques, tips, and tricks. If it's brand new in tile & stone, it's at Coverings. 
2. Stona, Bengaluru
Venue: Bangalore International Exhibition Centre, Bengaluru, India
Dates: Tentatively 2022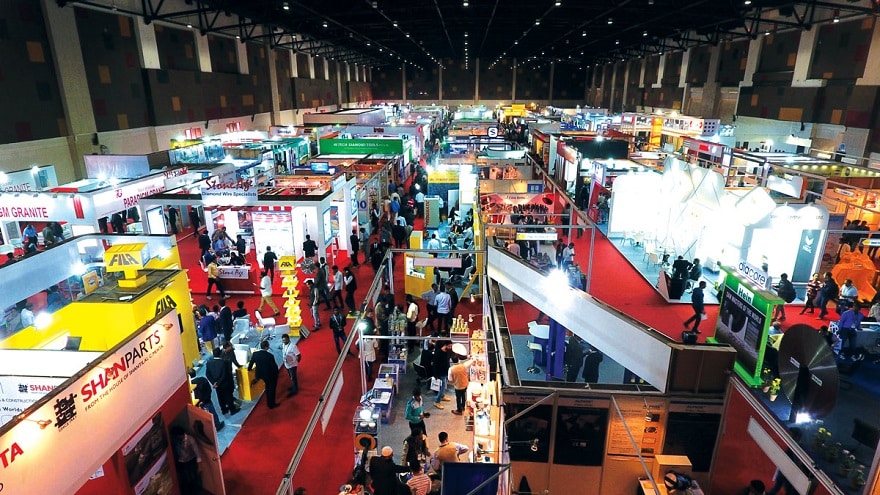 Image courtesy: https://urlzs.com/MFt47
STONA accounts for huge participation by the top players of the industry, both national and international, as exhibitors and visitors. It opens up an excellent and unique opportunity to showcase your products in an ever-evolving competitive environment and interact with industry people from Italy, China, Turkey, Egypt, Japan, Korea, Portugal & other European countries. Major participants from the stone industry and machinery manufacturers come in from all over India.                
More than 500 exhibitors participate every year with an expected footfall of more than 50,000 visitors coming from different corners of the world! You wouldn't want to miss out on participating in such an event where you'd get to compete and showcase your products among other exhibitors. 
To know more about the event, click here!
3. China Xiamen International Stone Fair 2021
Venue: Xiamen International Conference & Exhibition Center, Xiamen, China
Dates: 18th-21th March 2021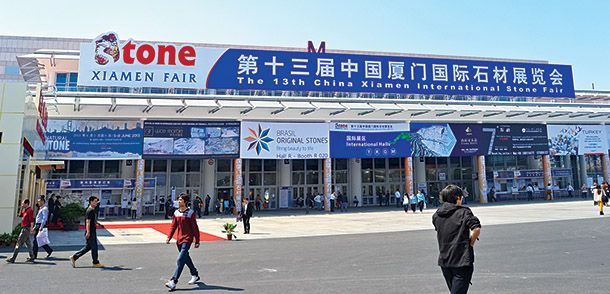 Image Courtesy: 
Coming up next is the Xiamen Stone Fair show which happens in Xiamen, China that has around p 2000 exhibitors coming from across the world. Xiamen Stone Fair is an international exhibition of stone and stone processing in Xiamen. Here, a large number of international exhibitors showcase their latest products, innovations, and design solutions. It provides a perfect opportunity for the exhibitors to establish and develop contacts. The exhibition is especially aimed at stone importers and decision-makers in the construction industry.
Participants get a platform if you're looking for a show that has one of the largest footfalls, then this is the one. Xiamen stone fair has a footfall of around 150,000+ visitors and this is a show you wouldn't want to miss at all!
4. Marble Izmir 2021
Venue: Fuar İzmir, Izmir, Turkey
Dates: 2021 (TBD)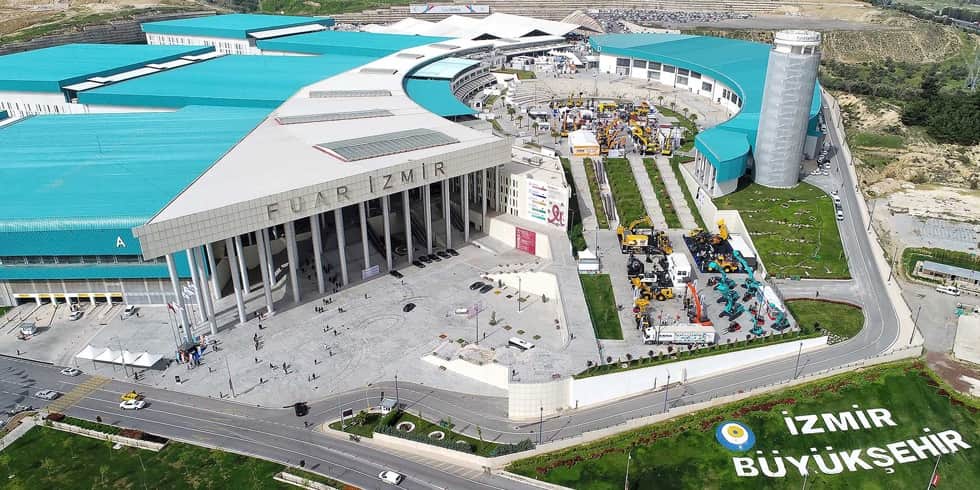 Image courtesy: https://vsit.site/ytqy6
The third stone show in line is the Marble Izmir which takes place in Izmir, Turkey. Marble Izmir is one of the most important natural stone and technology fairs. Turkey is a country with a high number of marble reserves. This show brings together thousands of trade visitors, such as contractors, architects, project managers, advisory services, and more professional visitors under one roof. The exhibitors show their natural stones in all shapes and facets, among others as blocks, slabs, and tiles.
An estimated number of exhibitors that participate every year is 1100+ (estimated count).  The footfall of this show is estimated to be around 60,000+ which surely can add up to your leads list. 
5. Marmomacc 2021
Venue: Veronafiere, Verona, Italy
Dates: 29th September – 2nd October 2021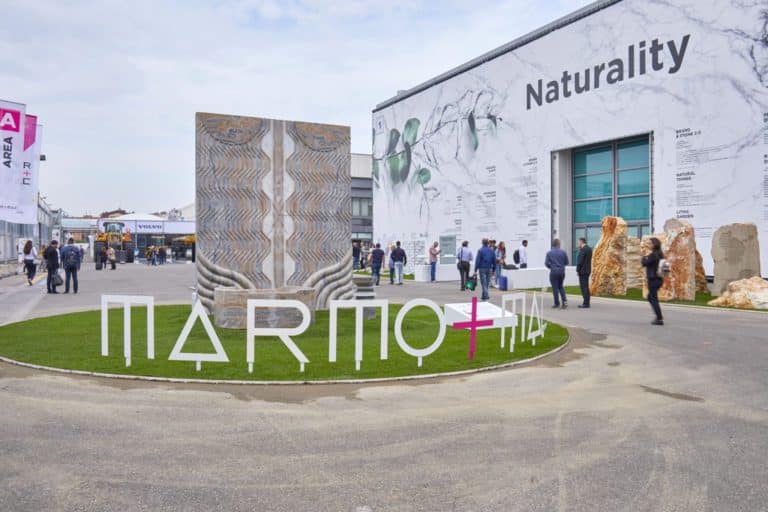 Image courtesy: https://www.marmomac.com/en/
Developments & evolution in the stone industry, technology innovations, lectures, conferences will be featured in the additional program of the show. Emerging companies will have the opportunity to promote their offerings to the stone industry. More than 1,600 exhibitors from 56 countries will participate, which makes the trade fair a must-participate for all the emerging companies involved in the industry. The number of visitors continuously increasing had recorded a number of 67,000 attendees in the last edition of Marmomacc.
To know more about the event, click here!
6. India Stonemart 2021
Venue: Jaipur Exhibition & Convention Centre, Jaipur, India
Dates: 25th-28th November 2021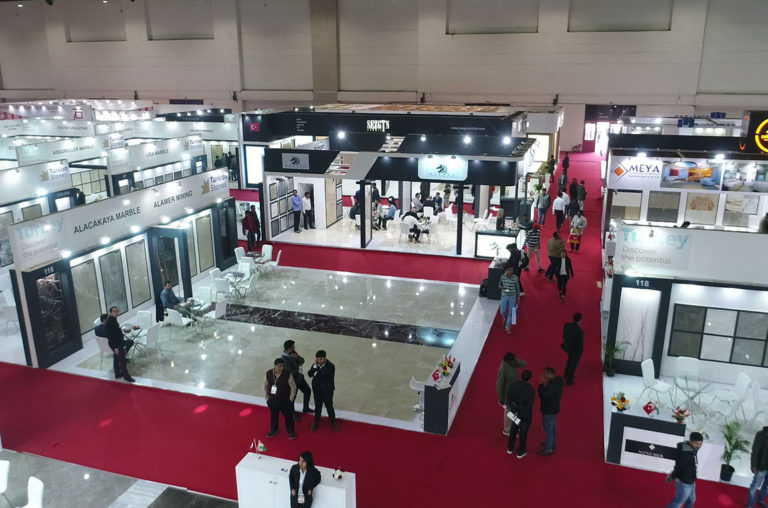 Image Courtesy: http://www.stonemart-india.in/
India Stonemart 2021 would be the largest international exhibition in the stone industry which would showcase the world of natural dimensional stones, ancillary products, and services comprehensively. This exhibition brings together various leading stone exhibitors of the industry viz domestic and overseas manufacturers, exporters/importers, consumers and buyers, experts, architects, builders, developers, corporates, etc. being a one-stop solution. 
India Stonemart 2021 would prove to be an ideal platform for the exhibitors to promote their products, services, and brand image in front of visitors from across the world and to expand their network with their prospects in order to enhance their business horizon and prospects. With more than 500 participants, this show enjoys a footfall of more than 50,000 visitors.
What are you waiting for then? Go book your space right away. Rest assured about the exhibition stand design as we at First Rain will be glad to partner with you for your international/domestic participation in any of your stone trade shows.[/vc_column_text][/vc_column][/vc_row]