Exhibition in Mumbai March 2015 – HPCI Congress India 2015 – Review by First Rain Team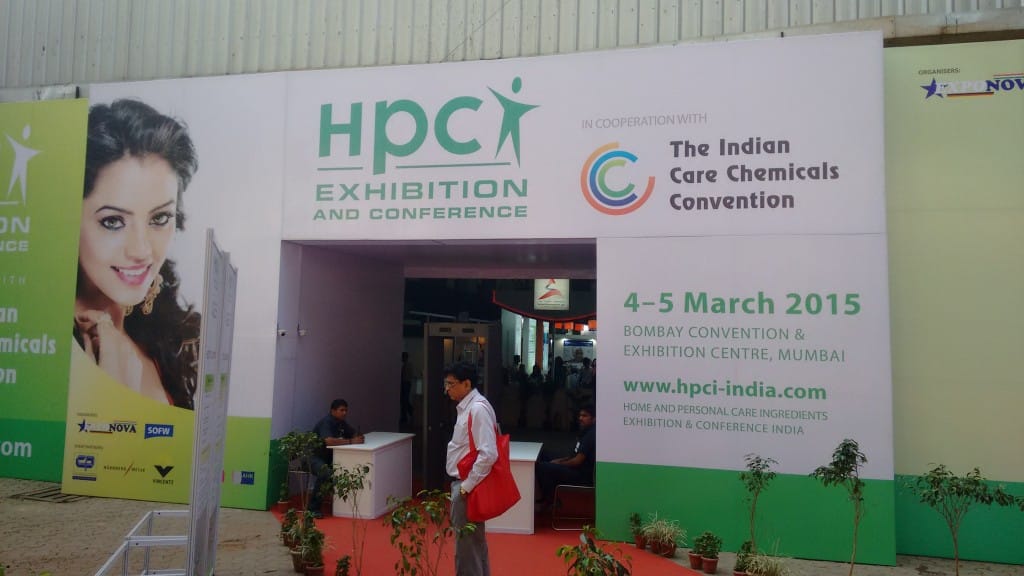 HPCI India – Exhibition in Mumbai March 2015
Home and Personal Care Ingredients Exhibition (HPCI) Congress India 2015 was a 3 days exhibition in Mumbai March 2015. Starting from 4th March 2015 to 5th March 2015 in Hall 6, Bombay Exhibition Center, Goregaon East, Mumbai. This exhibition in Mumbai March 2015 was organized by Expo Nova, ISCC and SOFW.
HPCI India in cooperation with The Indian Care Chemicals Convention is a unique opportunity to learn about the innovative ingredients for formulating effective cosmetic and home care products.
HPCI is the leading Show for the Home and Personal Care ingredients segment in India, having been successfully conducted for 4 editions now. Exponova Exhibitions and Conferences (India) Pvt Ltd will merge their brand Care Chemicals Convention (CCC) with HPCI in future to cooperate and ensure the growth of the merged entity HPCI-CCC to new heights.
The Personal Care and Home Care segment in India is a fast-growing segment. This growth will continue to be fueled by a highly aspirational and young middle-class sector of over 300 million people in India. Specialty Chemicals and Ingredients form the functional core of products in the Personal / Home care segment. Creating a platform for this fast-growing and knowledge-intensive segment was the motive behind Exponova's creation of our Care Chemicals Convention (CCC) brand, and expanding the HPCI India platform for this fast-growing and knowledge-intensive segment was the motive behind Exponova's move of our merger.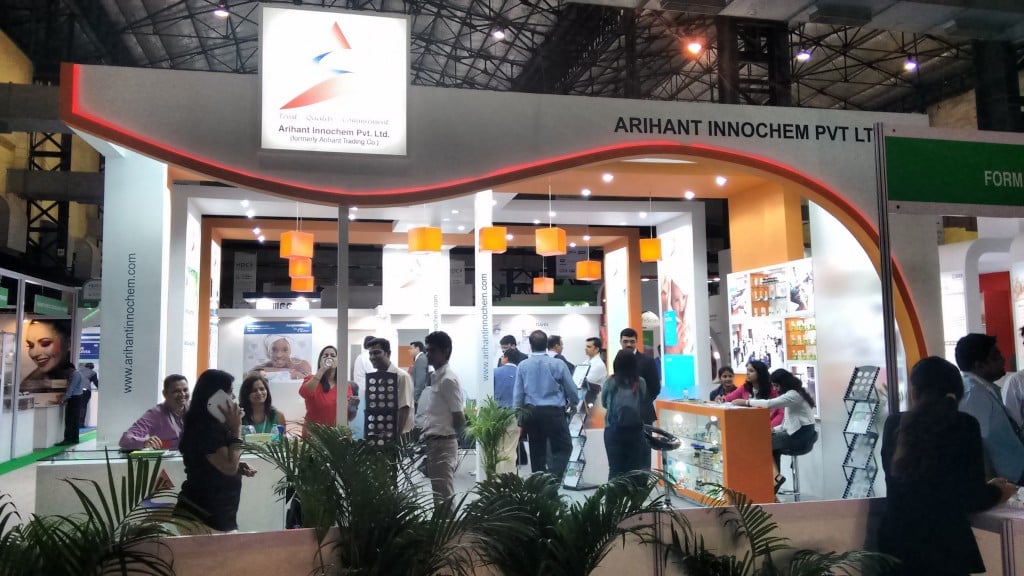 In any growing industry, legislation always have an important impact. In the personal care industry in India, the legislation are still in a formative stage. There were some conferences and seminar held in the HPCI Congress India exhibition in Mumbai March 2015:
The ISCC Conference alongside the HPCI India 2015 exhibition (organized together with the Indian Society of Cosmetic Chemists, ISCC) tackled many issues and provided detailed insider knowledge on the current national and international legislation of personal care production.
In cooperation with the German Cosmetic, Toiletry, Perfumery and Detergent Association (IKW) and the ISCC, HPCI-CCC India 2015 hosts for the first time an intensive seminar workshop on safety assessment in the European Union.
Technical Seminars – presented by exhibiting companies and of technical nature – offered delegates and visitors insight on product technologies and applications. Leading international branch professionals presented the latest developments in their companies and discuss products applications.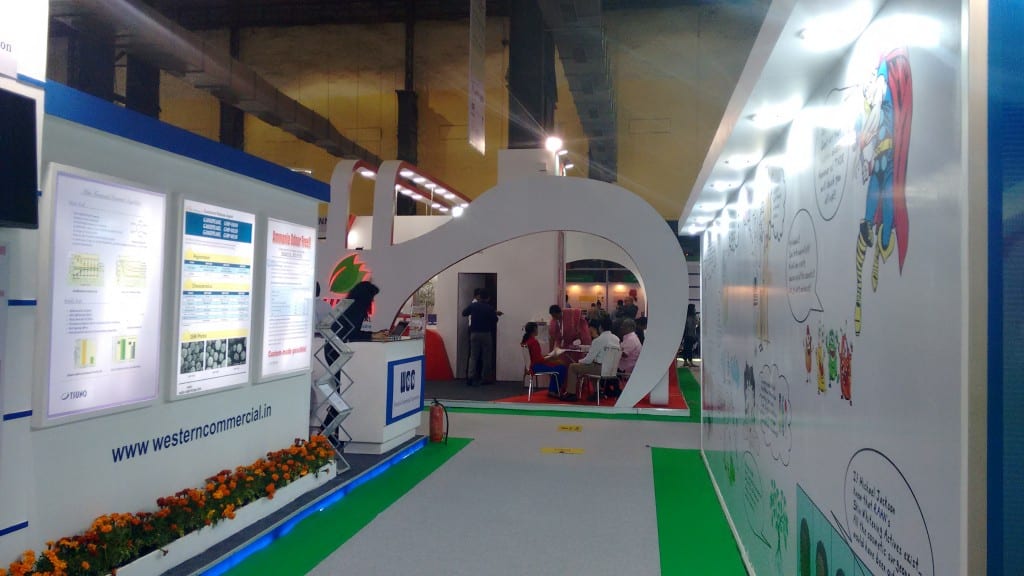 HPCI Congress exhibition in Mumbai March 2015 experienced more than 170 exhibitors exhibiting in the exhibition. And much more visitors as compared to last years. It was an amazing exhibitions with good number and quality of stalls. There many big stalls with beautiful designs, which enhanced the beauty of the exhibition.
The Reasons to visit HPCI Congress exhibition in Mumbai March 2015:
Provides with opportunity to see suppliers
Discuss with peers and experts
Participate in the free Technical Seminar
Attending the ISCC Conference and the Regulation Seminar.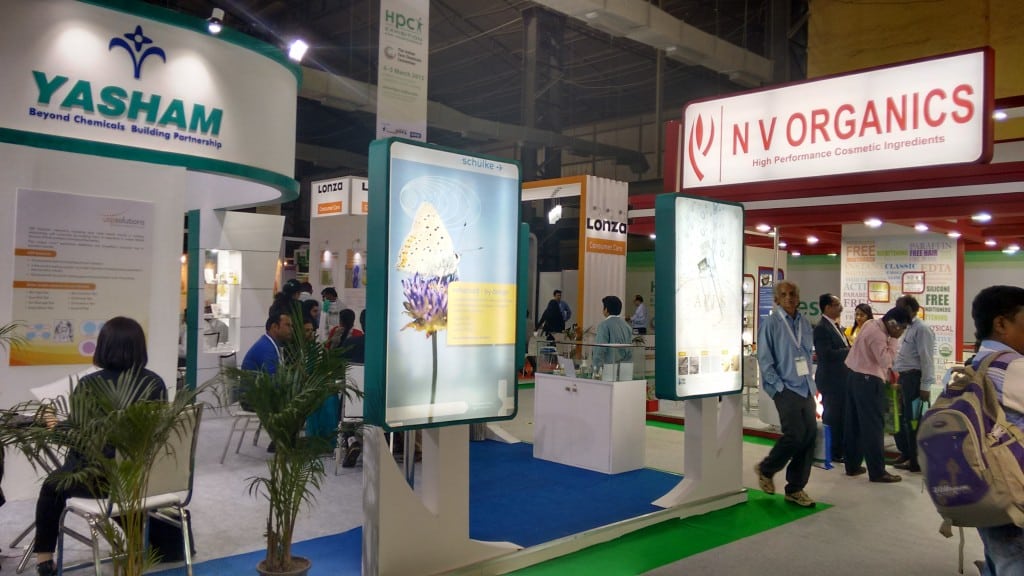 The Reasons to exhibit in HPCI Congress exhibition in Mumbai March 2015:
Personal care, Home care and Cosmetics is now a fast growing segments in India.
Perfect place to network, share experience and grow
For the first time this year HPCI India has partnered with Exponova and Nuremberg
The expansion of HPCI India with Care Chemical Convention.
The fusion of two events i.e. the HPCI Congress and Care Chemical Convention created a platform that covered the complete segment of formulation and manufacture of home and personal care products and aromatic substances.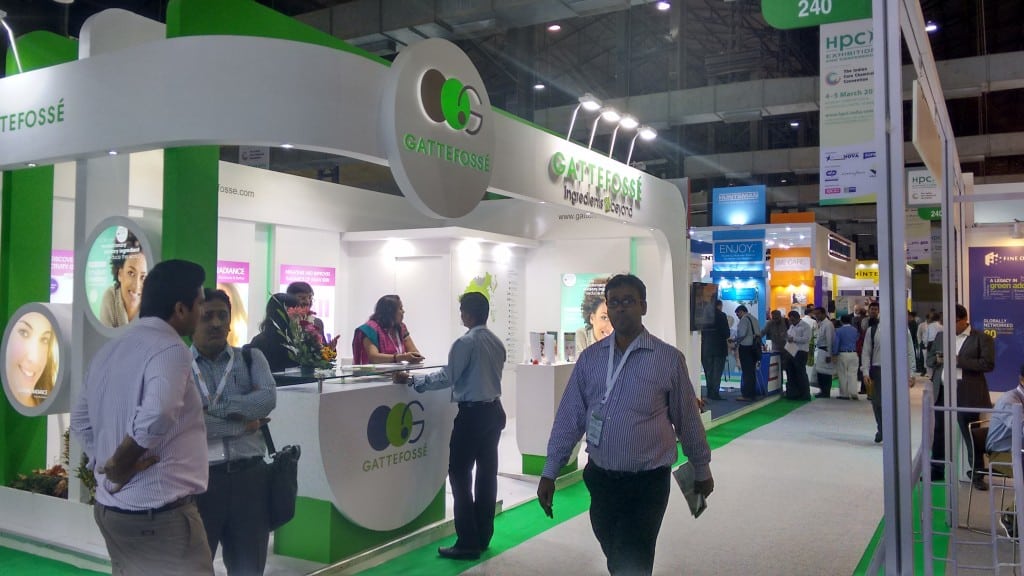 Definitely HPCI Congress India will be a leading meeting place for all industry experts of cosmetic and detergent producers throughout the Asia-Pacific region in the future.
The Verdict
Size:★ ★ ★ ☆ ☆
Ambience:★ ★ ★ ☆ ☆
Visitors:★ ★ ★ ☆ ☆
For a comprehensive exhibition list please visit our Exhibitions in Mumbai page